We've come to the end of Fashion Month, but the beginning of a new season – and with a new season comes new fashion trends. In today's blog post, we're looking at the top Fall fashion trends to hit the runways this season.
In case you fall in love with any of these Fall trends, we've listed some options from stores here at Kingsway to make sure your style is on point this season!
Plaid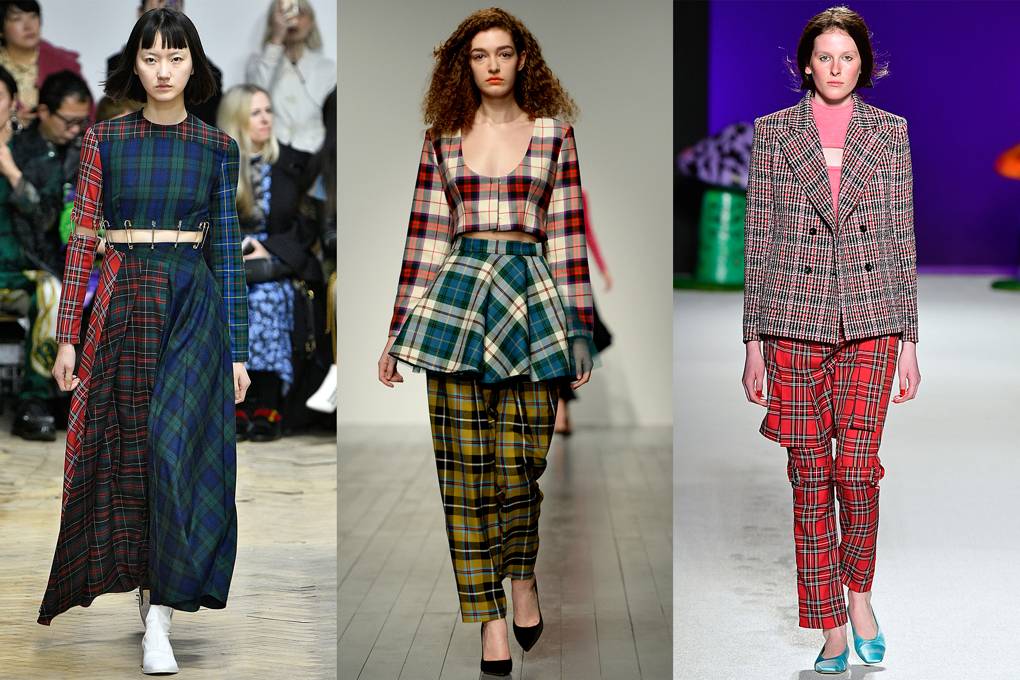 Plaid on plaid was gracing all the runways during fashion month. Not ready for a full outfit of plaid? That's okay! You can mix these plaid pieces in with some neutrals to add a bit of dimension to your outfits this Fall.
Where to buy:
SHOP NOW Urban Planet Plaid Soft Legging – $9.99
H&M Pleated Wrap-Front Skirt – $39.99; Slip-on Loafers – $39.99
SHOP NOW Le Chateau Canadian-Made Plaid Tweed Blazer – $169.95 $89.99; SHOP NOW Le Chateau Plaid Skinny Tie – $49.95 $29.99
Capes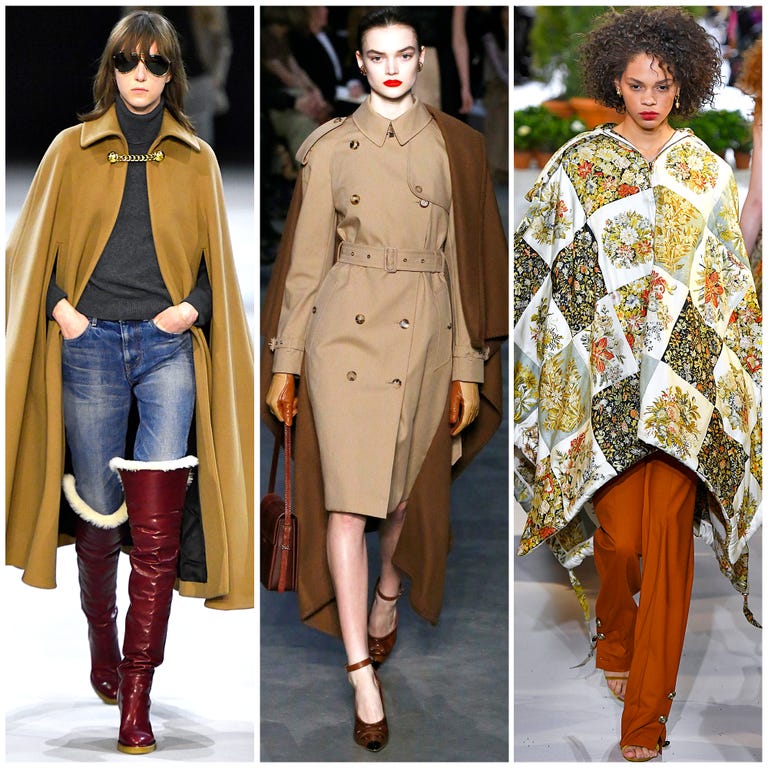 Capes aren't just for superheroes anymore! This Fall, grab yourself a cape to keep warm and look stylish enough to walk the runway.
Where to Buy:
SHOP NOW Lululemon Forward Flow Cape – $98.00
SHOP NOW Urban Planet Sirens Cape with Toggles – $29.99
Florals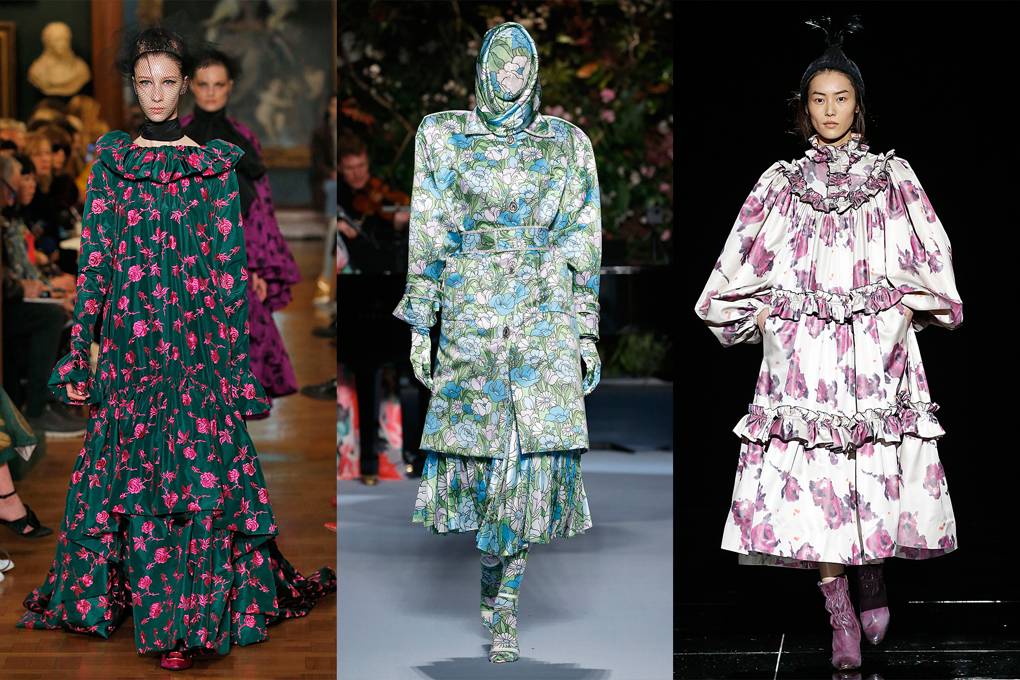 Florals? For Spring? Groundbreaking.
But what about florals for Fall? Play with darker hues to transform bright Spring florals into moodier florals just for Fall.
Where to Buy:
SHOP NOW Forever21 Women's Floral Mini Dress – $32.99
SHOP NOW Le Chateau Floral Print Silk-Like Scarf – $25.00
SHOP NOW Dynamite Empire Waist Bubble Sleeve Blouse Black W/ Red Floral – $39.95
The Puffer Jacket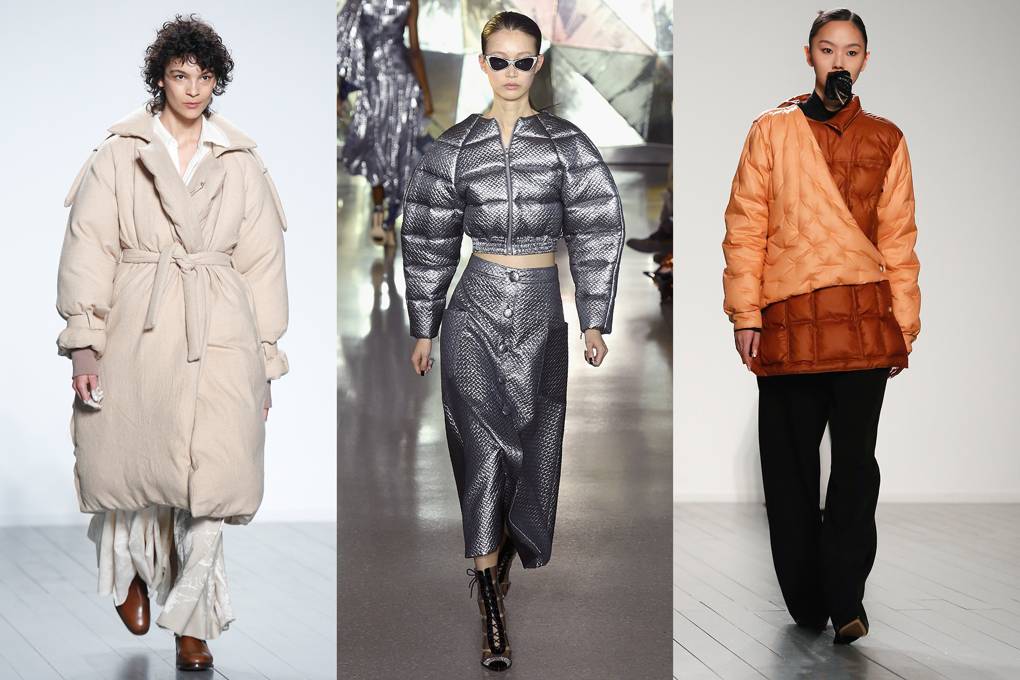 All the celebrities are loving The Super Puff from Aritzia – and who could blame them? Celebs like Kendall Jenner, Bella Hadid, and Margot Robbie have been spotted wearing this Fall staple. Aritzia is your one-stop shop for puffer jackets!
Where to Buy:
Aritzia The Super Puff Original – $250; The Super Puff Shorty – $225
Asymmetrical Neck Lines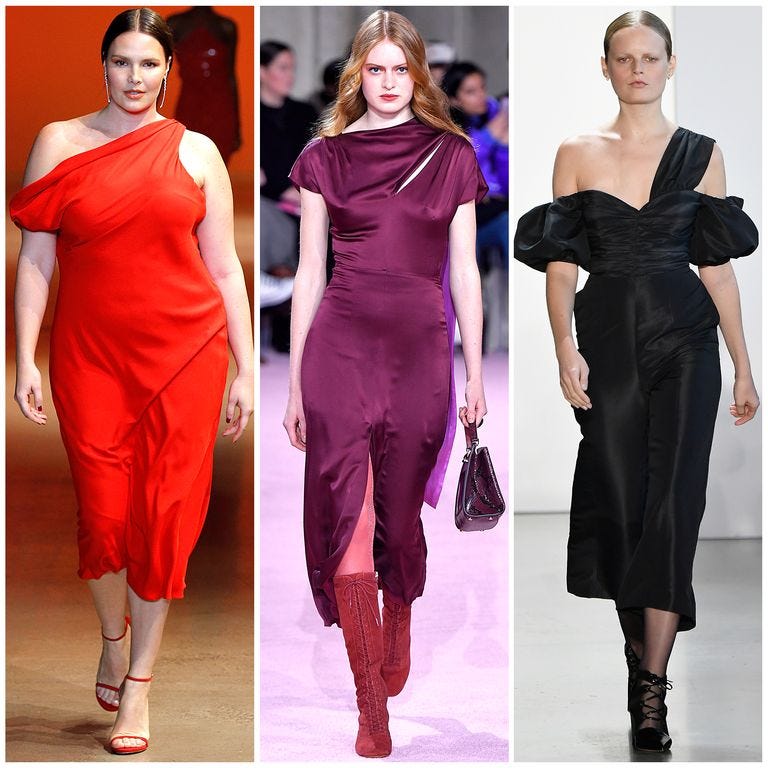 Asymmetrical Neck Lines, Off The Shoulder, The Cold Shoulder – whatever you want to call it, it's a must this Fall. Look effortlessly chic while stepping up your fashion game in these asymmetrical necklines – available in shirts, sweaters, and dresses!
Where to Buy:
SHOP NOW Garage One Shoulder Bodysuit Jet Black – $22.95; SHOP NOW Garage Long Sleeve One-Shoulder Tee Praline – $22.95 $15.00
SHOP NOW Forever21 Women's Plus Size One-Shoulder Mini Sweater Dress – $29.99
Waist Belts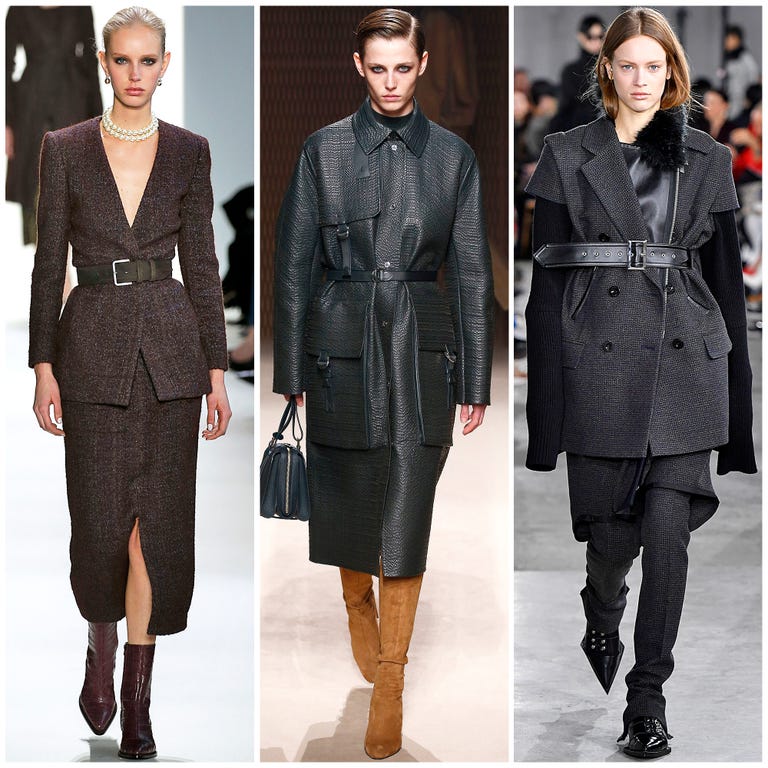 A cute belt is a super flattering way to pull an outfit together and take it to the next level. This accessory can be slim, thick, have a subtle clasp, or a chunkier statement piece latching it closed – it's up to you!
Where to Buy:
SHOP NOW Ardene 2-Pack of Leather Belts – $9.90; SHOP NOW Ardene Velvet Corset Belt – $9.90
SHOP NOW H&M Ceinture Fine – $19.99
With these trends, your style will be sure to stand out this Fall. Tag us in your photos on Instagram so we can see how you rock these Fall fashion trends!